Technical Features
Knowledge of Combination Crusher
Combination crushers
made by our company are ideally suitable for primary and secondary crushing. with low power consumption and easy maintenance. Every feature of these machines has been carefully designed to provide superior quality and performance. They are widely used for crushing various materials like stone, granite, trap rock, coke, coal, manganese ore, iron ore, emery, fused aluminum, oxide, fused calcium carbide, lime stone, quartzite, alloys, etc.
In addition,
compound crusher
is another name of the machine. Besides,
compound cone crusher
is the most commonly seen model type.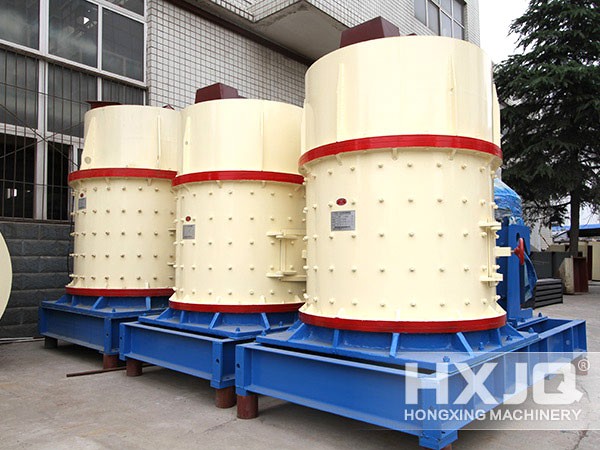 The Combination Crusher is developed by combining the pre-breakage technology of domestic and foreign countries and optimizing the key structure parameters. These crushers are recommended by leading consultants in this field and used by hundreds of customers all over the world.
Working Process
When the combination crusher is working, raw materials are fed from the top of the Combination crusher, and fall into the the impeller rotating at a high speed to be crushed. As other materials simultaneously fall around the rotating impeller, the two kinds of materials join together and are crushed by each other. The materials are crushed many times in and around the impeller of the combination crusher, and are finally discharged from beneath the machine. Via a closed loop and controlled by screening equipment, the product achieves its required final size.
Depending on the optimized design and excellent equipment characteristics, the Combination Crusher is widely used for crushing raw materials such as clinker in cement factories, building sand, stone and metallurgical slag.
Major Features
1. Good seal ability and stable operation;
2. High crushing ratio and low consumption;
3. Big production capacity;
4. Easy maintenance;
Technical Parameters
Model

800

1000

1250

1500

1750

Rotor diameter (mm)

650

800

1000

1250

1560

Cylinder height(mm)

800

850

850

1000

1410

Main shaft rotation speed (r/min)

1350

970

740

650

600

Feeding size(mm)

50

70

100

100

100

Discharging size (mm)

0-5

0-5

0-5

0-5

0-5

Processing capacity (t/h)

5-15

10-30

20-60

30-80

40-100

Motor

Power(kw)

30

55

75

110

132

Rotation speed

1440

1440

750

750

750

Dimensions(L×W×H)(mm)

2200×860×1980

2700×1160×2000

2800×1400×2730

3100×1900×2300

3350×2100×2800

Total weight (t)

2.3

4.5

9.73

18.1

26.61
General Inquirey Form
Need anything like more specific information about this product or the price of this product? Please fill the following form, and we will contact you within one business day, and all your information is kept confidential and is not shared with any third parties.
Articles Related to Combination Crusher